Googles I/O Keynote in 3,5 minuut PLUS de 5 hoogtepunten van de show
Naast het briljante Maps Dive laat Google op het I/O evenement zien dat het de komende tijd meer aardigheden voor ons in petto heeft. In een 3,5 uur durende keynote speech werden in een rap tempo onder meer een nieuwe versie van Google Maps, de Whatsapp-concurrent Hangouts en een Samsung Galaxy S4 met "stock Android" aangekondigd. Met deze video van The Verge ben je binnen 3,5 minuut weer helemaal op de hoogte:
Of doe eens gek en bekijk de volledige keynote speech:
Bron: http://freshgadgets.nl/
NUtech zette de vijf leukste en gekste bezienswaardigheden op een rijtje.
5) Skydiven in Google Maps
Tijdens de keynote van Google I/O toonde het bedrijf Chrome Racer, een manier om in verschillende Chrome-browsers tegen elkaar te racen op één baan. Maar er werd nog een spel getoond op basis van maar liefst zeven Chrome-browsers tegelijk.
Deze game werkte met een Kinect-achtige camera van Asus die de bewegingen van de gebruiker herkent. Door skydive-bewegingen na te doen kon je boven beroemde locaties als de Eiffeltoren en de Taj Mahal vliegen. Om punten te scoren moest je door poortjes vliegen en sterren verzamelen.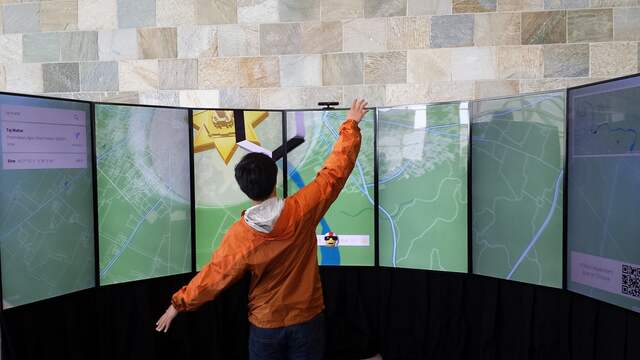 4) Minizeppelin boven de conferentievloer
Om Google+ te promoten vloog er een kleine opblaasbare zeppelin boven de conferentiegangers. Google-medewerkers hadden drie dagen lang de taak om het ding te besturen, terwijl bezoekers de camera onderaan het luchtschip mochten gebruiken om 'luchtfoto's' te maken.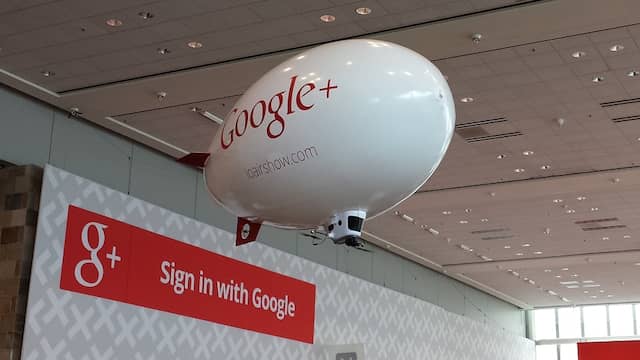 3) Muziek met Tesla-transformatoren
Tijdens het After Hours-feest op de eerste dag van de conferentie trad punkrocker Billy Idol op, maar er was ook echt muzikaal vermaak voor nerds van de Texaanse band ArcAttack! Zij maken muziek met grote Tesla-transformatoren in een kooi.
Die creëren grote bliksemschichten, die worden gecontroleerd om een melodie te spelen. Verder bestaat de band uit een robotdrummer. Pure electro dus.
2) Veel Street View
Grote delen van Nederland zijn inmiddels vastgelegd met Street View-auto's, maar Google heeft nog meer vernuftige vervoersmiddelen ontwikkeld om de camera's tot op de meest afgelegen plekken te laten doordringen. Een selectie:
1) Robotbarmannen
Waar James Bond vroeger met 'shaken, not stirred' het hoogtepunt van stijl op het gebied van cocktails was, nemen deze robotbarmannen nu met stip de leiding over. Via internet konden bestellingen worden geplaatst, waarna drie samenwerkende robots je drankje kundig bij elkaar shaketen.